Boca Raton, Florida Medicare Supplement / Advantage Plans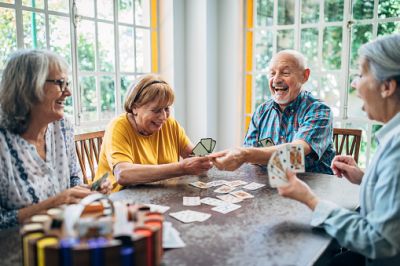 Regarding Medicare Advantage Plans: "We do not offer every plan available in your area. Any information we provide is limited to those plans we do offer in your area. Please contact Medicare.gov or 1-800-MEDICARE to get information on all your options."
The best time to look into Medicare Supplement (Medigap) and Medicare Advantage Plans is before you are eligible for Medicare. If you are nearing age 65, the choices you make now will affect you in the future. Choosing the best plan to meet your needs can be confusing and overwhelming. Fortunately, we are committed to helping you sort though all the options available.
Most people age 65 and older are entitled to Medicare coverage, where Part A is free but Part B is not free. In addition to the cost of Medicare Part B, there are deductibles, copayments and coinsurance. This is why almost everyone also purchases a Medicare Supplement or Advantage Plan. At Prism Insurance Advisors, LLC we can assist you with your Florida insurance needs.
Medicare Supplement and Advantage Plan Options in Boca Raton, Florida
Medicare Part A and Part B were designed to help people with their Florida health insurance needs. If you choose to enroll in Medicare Part B, it is wise to purchase a Supplement or Advantage plan within the three months before or after your Medicare coverage is effective ... during this time you can enroll regardless of any pre-existing conditions that you may have.
Florida insurance carriers offer a wide variety of plans. Plans are designed to help with the cost of deductibles, copayments and coinsurance. Some Advantage plans offer prescription drug, vision and dental coverage. Depending on the plan, you have the freedom to travel for extended periods of time and use your coverage anywhere in the United States.
Premiums for plans can vary greatly by carrier and are usually based on age, location and gender. You don't have to sort through this alone. At Prism Insurance Advisors, LLC we are committed to searching for the best plan, premium and coverage that meets all of your needs.